Have questions about our product, features, or pricing? Need a demo?
Schedule some time with us today.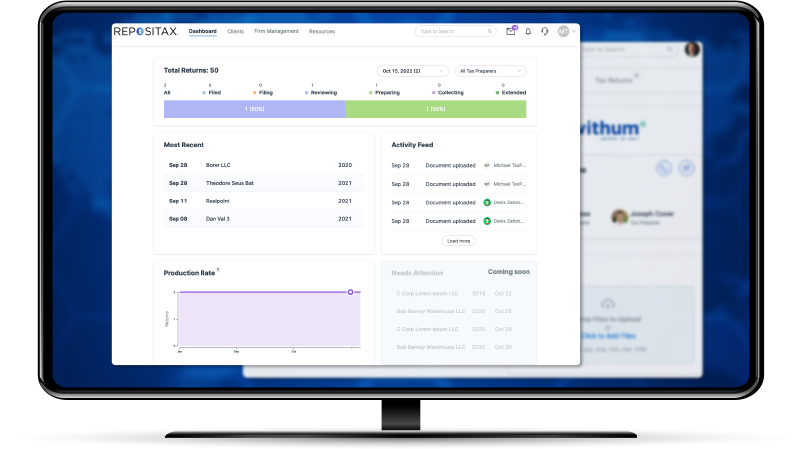 We'd love to hear from you.
How does Repositax increase the valuation of my tax practice?
The valuation that you achieve at the time of a sale or merger will depend upon the number of Clients that transition post-transaction (usually over a three-year period). By that time, you will want to have all your Clients trained to interact with a technology system for the Administrative portion of your relationship with them. Repositax provides a consistent experience for your Clients during the transition period. The more Clients that successfully transition, the lower the transition expenses, and the higher the valuation (payout) that you realize.
Why does Repositax believe it is 'painful' to be on the Client side?
The reason is because all of the software and technology in the tax industry is designed to address the needs of the Tax Preparer and, at best, the needs of the Client are an afterthought (like throwing in a portal or task reminders). No application was ever previously designed from the outset to address the needs of the Clients.